Modific became Slider
2011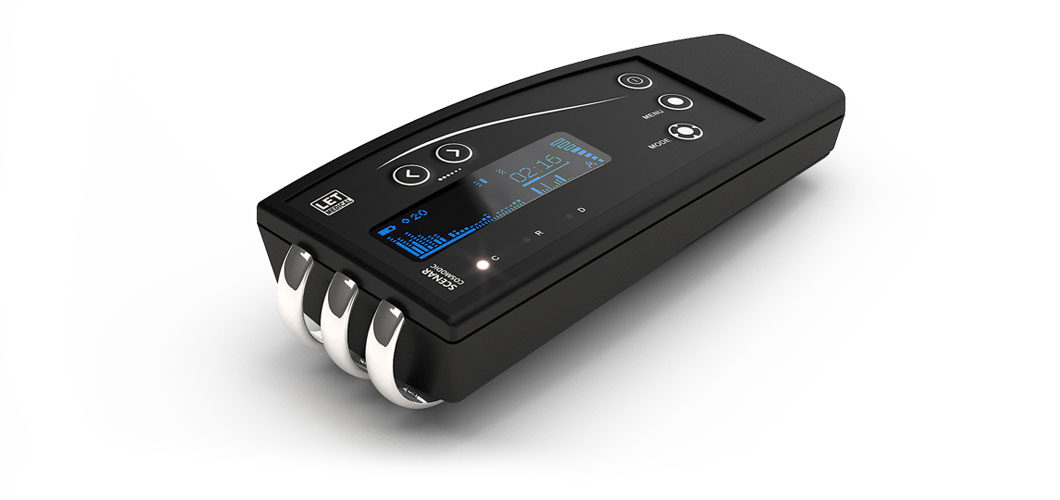 We have developed anew the EX735Ag device, which raised the standards of efficiency for professional devices to a much higher level: this is the first time we give the body exactly what it "asks" for — we have implemented a "sliding" technology where the acting impulse is "sliding" in and between SCENAR and COSMODIC ranges, in a fully automatic mode.
"Sliding" technology not just provides correct approach to treatment, but makes it a high-precision one. And enlarges treatment capabilities a lot.
The new device became also known as "Slider".
Remote electrode for vaginal action, "one-sphere" version
2012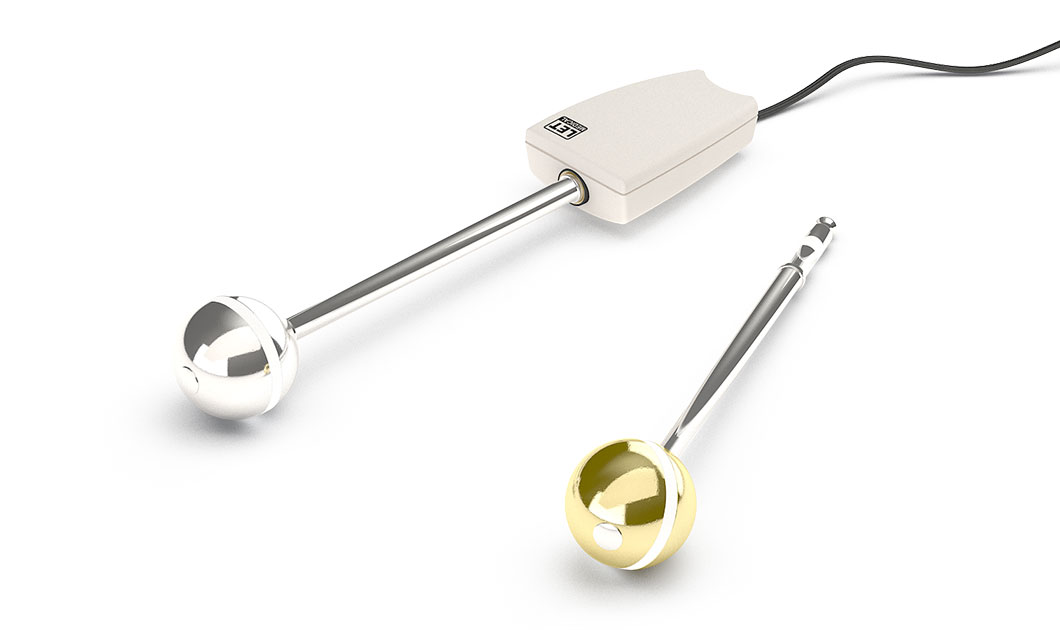 Unlike its predecessor with 2 "balls", this electrode is more mobile in use, as due to its construction, more movements of both the patient and electrode are allowed, in case of need. The electrode can be turned to different directions or moved within inside, to act on particular place or provide action on a larger area during a session. But this is not all…
Why making one more electrode when we already have one? Both electrodes are applied in the same place, but their purpose is different.
Two-sphere electrode is acting while forming vacuum cavity due to contraction of vaginal muscles. This allows the spheres to fit tightly to the vaginal walls. The effect of such action is most of all observed in treatment of diseases of genital organs and neighbouring organs, plus special antibacterial effect. Also improvement of vision was noticed.
Electrode with one "sphere" is more mobile, has bigger size and effect it produces is different — first of all, it balances hormonal state of a woman, which becomes obvious quite soon — by good-looking appearance and skin texture, psychological state and relaxation of the whole body. And this means — no headaches and other pains, no nervousness, anxiety and depression. All hormonal and age changes are balanced, immune system becomes stronger.
Upgraded EX715Ag
2012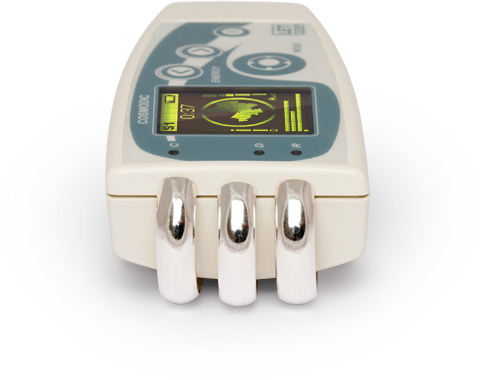 The device was positioned as "amazing but not easy to love" (it caused two polar emotions — either loved or not) and was known as "a device for women".
By the end of 2012 we presented a new upgraded version.
The upgrade included implementation of the latest developments which before were only used in professional models. New action technologies allow providing most beneficial effect on inner organs and nervous system. And well-known rejuvenation effect is now enhanced due to the use of the device together with vaginal and rectal electrode probes.
We simplified operation, left only 3 most optimal action modes, implemented a new system of COSMODIC action with microresonances. Now the device has new and easier to understand representation of the action on the screen. Construction durability was also enhanced.
We all try to treat the disease... but we never fancy that there is another way of recovery — we can rejuvenate the body and ipso facto get rid of diseases. This is the main task which the new 715 model is performing.
EX735Ag Slider x2
2013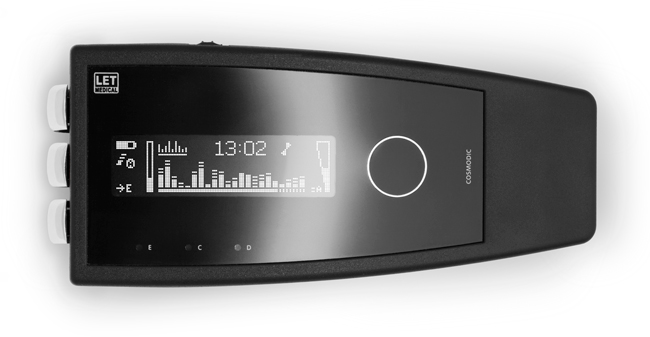 History develops in spiral and our technology is evolving the same way.
Two years later we have the famous Slider, but... twice as more complicated and, at the same time, simpler.
Now it has 4 ranges for the acting impulse to "slide" within and between and covers the whole spectrum of the low-frequency signals emitted by the body.
Simultaneous action through 2 channels with each of them being tuned individually.
Two times as many action modes — 16 modes instead of 8 (in professional version).
Now you can work simultaneously with 2 remote electrodes or with a remote electrode and electrode of the device, including vaginal/rectal electrode probes and the electrodes of the device.
And this can replace 2 professional devices at a time and allows working on two symmetrical areas consistently or individually. And this speeds up recovery.
Only 2 operating controls — the button and the scroll switch, which enable quick and easy access to the most important settings.
Being able to adjust the display for 2 — left-handers and right-handers, provides comfortable use for those who find it more convenient to work with left or right hand.
And one more "two" — 2 types of "ski" electrodes — standard and wide.
At the moment, this device represents the latest achievements of "LET Medical" in the field of equipment implementing efficient non-invasive technologies of medication-free restoration of health and well-being.